Xel Swimwear aims to promote confidence and courage to BREAK FREE of one's "shell", to stand out and to be proud in your own skin.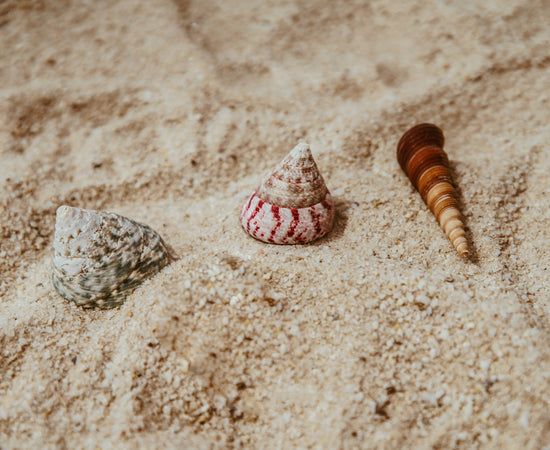 WHO WE ARE
A bikini is one of the most revealing pieces of clothing to be worn in public and here at Xel we believe everyone should feel confident and beautiful when wearing one. Shells are all unique and although some have chips, odd shapes and discolouration, they are still very beautiful.
We want to encourage every woman to embrace her imperfections and be confident with who they are and what they wear.
Our brand name represents strong women who are beautiful just the way they are. BREAK FREE from societies expectations on what makes you beautiful and have the confidence to break free from your Xel!
Meet the founder
Courtney, Canadian designer and founder of Xel Swimwear.
Courtney was searching for a career to use her creative eye and exceptional yearning for uniqueness and design. As a result, in the summer of 2019 Xel Swimwear was born. Courtney hopes to "create a symbol of beauty, confidence and strength, while building a community of women who have confidence in themselves."
"I wanted to create a brand that advocated for women to have the confidence in not only my swimwear but in anything to hopefully break free of their shell (Xel)."
While encouraging confidence in her swimwear, Courtney also hopes to inspire women to embrace their imperfections by breaking free from society's pressures on beauty standards.
packaging
All of our orders are packaged in our 100% recycled Ivory poly mailers by EcoEnclose. The Ivory is made entirely of post-consumer and post-industrial content 100% recycled over and over. The duel adhesive strips allow for seamless returns as well as reusability.
In the event that you need to return your order, please reuse the mailers to do so. For more information about EcoEnclose's eco-friendly packaging, and how to properly dispose of them visit their Guide to Sustainable Packaging. ♻️
If you have any feedback, positive or negative in regard to our packaging please let us know as we are always looking to make changes for the better.